Updated June 17, 2003
---
It's funny, it's silly, it's intriguing and it's definitely something that will make every writer watching think … "Why didn't I think of this story? It's great!" There is so much material in the concept, it's staggering. If you get a chance, look for it in your favorite video haunts (read more)
---
Norm gives tips on making the perfect wedding video....(read more)
---
"...you'll dig it. Seriously... a movie that's well worth an hour and a half of your time. Props"....(read more)
---
When MTV Location scouts visited Norman Korpi's Brooklyn loft to see if it would make a suitable Real World locale, they suggested that Korpi, a commerical artist, audition for the show....(read more)
---
Finally, I'm not making this up: That L.A. mansion where a cop recently shot and killed an innocent guy who had a toy gun has an even more bizarre history than any loft in Noho....(read more)
---
Long before the current avalanche of reality-based shows, MTV's The Real World was giving us an up-close look at 2O-somethings navigating their way through life...(read more)
---
OutSmart: When and where were you born?

Clint Cowen: Tulsa, Oklahoma … in the early morning.....(read more)
---
Norman Korpi and Clint Cowen's sly and funny "The Wedding Video," which screens tonight at 7:30 at the Egyptian as an American Cinematheque Alternative Screen offering, reunites Korpi with other former colleagues from MTV's "Real World." ....(read more)
---
HOUSTON – Norm Korpi an Clint Cowen's The Wedding Video

has to be the funniest and most delight-filled film of the 2002 Houston Gay and Lesbian Film Festival.

....(read more)
---
It's kind of difficult to feel the slightest hint of sympathy for anybody who ends up on The Real World. The spoiled brats who live rent-free for a few months....(read more)
THE WEDDING VIDEO features 10 popular ex-Real World cast members from various seasons who portray exaggerated likenesses of their "perceived" public images.....(read more)
---
Norman Korpi prides himself as a button-pusher. He did it more than a decade ago when he outed himself on MTV as a member of the original "Real World" cast in New York City....(read more)
---
When MTV originally picked "seven strangers to live in a loft" in 1990, Norm Korpi made an impact by being openly and unapologetically gay....(read more)
---
Out & On the Move, Q Cinema brings gay and lesbian film to Fort Worth....(read more)
---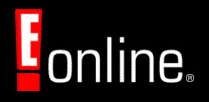 E! Online is sponsoring an online chat.--Monday June 9th from 3 to 4pm PST.
Join the chat for your chance to win special copies of the movie. Go to eonline.com and check out the gossip section. The show is called "Watch With Kristin" (We love Kristin, and we think you will too)-- Check it out! You won't want to miss this!
---
Nationwide Screening Event Contest

On the evening of Wednesday May 21st, 2003-- The Wedding Video will be exclusively premiered coast to coast in up to 50 selected sites across the country. The event will be followed by an online chat with stars from the film and your chance to ask questions never before answered.

Be part of this exclusive premiere event in your hometown and be the first to see what everybody's talking about: The Wedding Video.

let the R E V O L U T I O N begin.

---
Fruit Films World Headquarters
Fruit Films is very proud to announce the recent acquisition of The Wedding Video by Warner Brothers for domestic television and TLA Releasing for DVD and Home Video. Warner will represent the title for all television markets in the US and Canada. TLA will release the title on DVD and Video begining June 10, 2003. Alex Hillson of Force Majeure brokered both deals. The Wedding Video may be purchased NOW by following the links on this site!